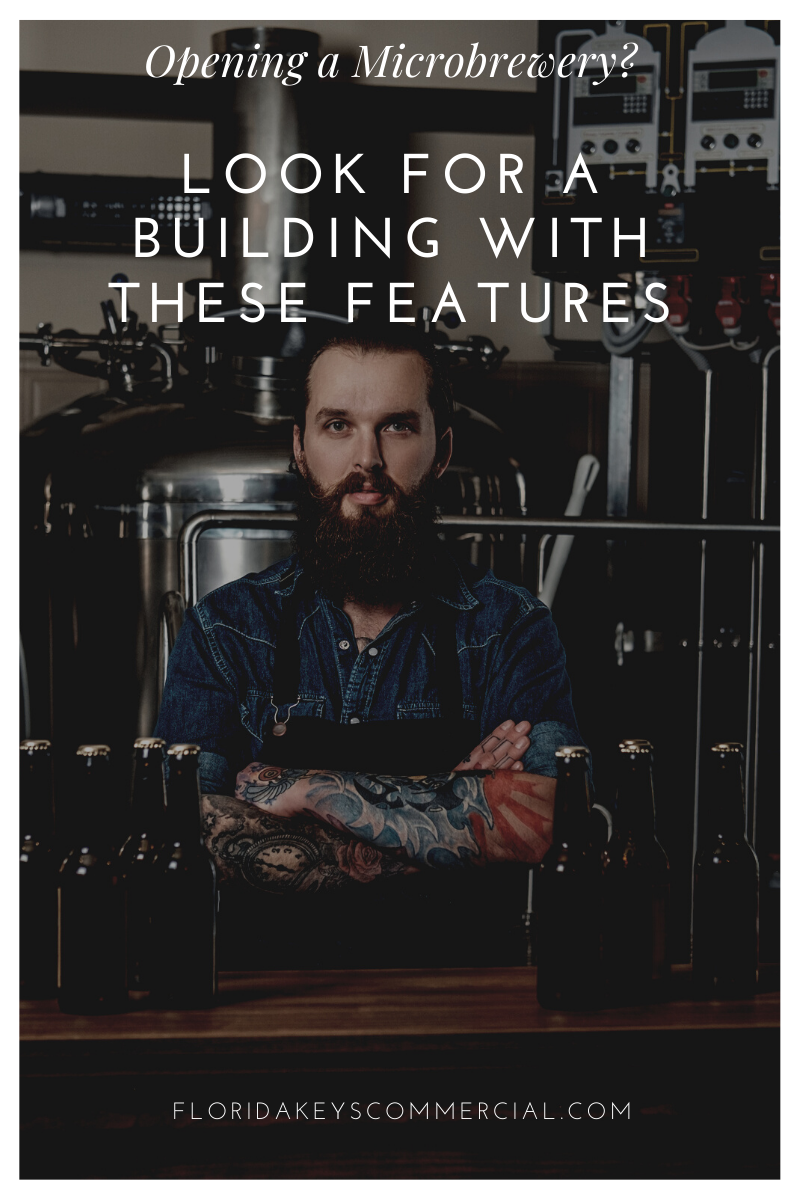 Microbreweries are labors of love for their owners, and finding the right building to work out of is important. Despite the name, the building that houses your microbrewery needs to be anything but micro in order to ensure there's enough room to make beer properly.
It's an old adage for a reason: Location, location, location. Your location needs to be easily accessible for both customers and delivery trucks and should have an area to make loading and unloading easy. Buildings right on major roads are fantastic, but often have a price tag to match their locale. For this reason, a location one block off the main road is a good choice- the price is generally lower, and it's still highly visible, particularly if you invest in an interesting facade and good signs.
Doors are an important component of a microbrewery, as much of the equipment you'll need is large and bulky. If the doors in your intended building aren't large enough, you won't be able to get everything you need in, which is a problem for obvious reasons. You'll also want to look for high ceilings, as brewery equipment is usually tall.
Drains have to be in place in a brewery, and if you can find a building that has drains installed already you'll be one step ahead. If not, you absolutely have to find a building that will allow you to do some construction in order to bring it up to snuff.
Additionally, the flooring type is important. Brewing involves temperature changes, humidity, and occasional impact shocks. Good composite flooring can withstand these changes, while hardwood or basic concrete may not be able to. If you can find a building that already has a good composite flooring will save you money because you will not have to make as many changes.
Finally, look at the potential for growth. Because you'll likely spend a lot of money on improvements to the building you choose, it is wise to pick a place that has enough room for you to expand but is not so large that you have lots of unused space to begin with. Choose a store that will work for you now and later.
Hot Key West Business Opportunities
Are You Looking for Commercial Property in the Florida Keys?
Use our site to search commercial real estate in Key West and all of the Florida Keys. Unlike the "big name" sites out there, our site is directly connected to our local MLS and is updated with new properties every HOUR. By creating a Property Manager account you can stay on top of the newest businesses that go up on the market and get Price Change alerts so you can stay ahead of other buyers and beat them to the best deals!
In the meantime, check out these 1-click searches:
Newest Key West Commercial Properties on the Market
[button size="large" url="https://homes.floridakeyscommercial.com/i/newest-commercial-properties-for-sale-in-key-west-fl" expand="true" color="#dd3333″]View All[/button]